Despite much controversy over the climate in Qatar, the strict rules on drinking, homophobic laws and the unlawful conditions in which the stadiums are being built there is no doubting how impressive these stadiums will look.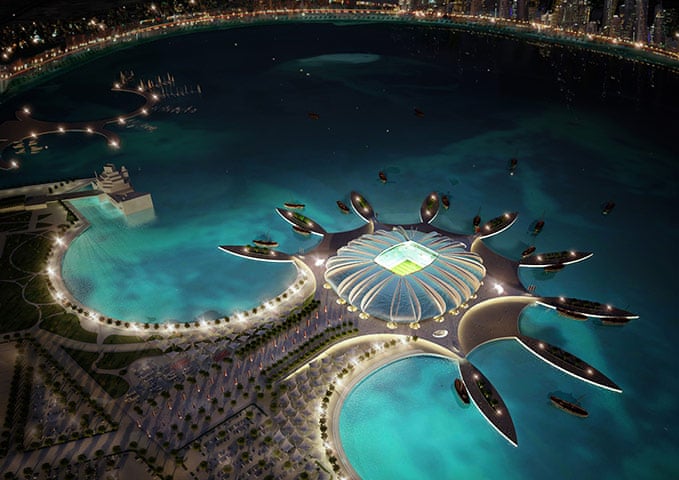 They are truly state of the art and possibly the most modern football stadiums built thus far. The stadiums are set to feature zero-carbon emitting technologies as well as climate control systems – to help players and fans bear the 40-degree peak heat in the summer, which some claim will be unplayable. Here is a look at the
3 most impressive stadiums that will host the latter, and most important of the World Cup games
.
Lusail Iconic Stadium
The stadium that is planned to hold the final is still in construction however we can still get a rendered image of how the final product will look. The stadium will hold a huge 86,000 people making it well deserving of an opening and final match. The behemoth will be surrounded by a moat in which fans will cross through grass bridges to enter the stadium. Continue reading "3 key stadiums for the 2022 Qatar World Cup" →