Spanish side Atletico Madrid trained for the final time on Monday before making their trip to Russia to face Rostov in a Champions League clash on Wednesday.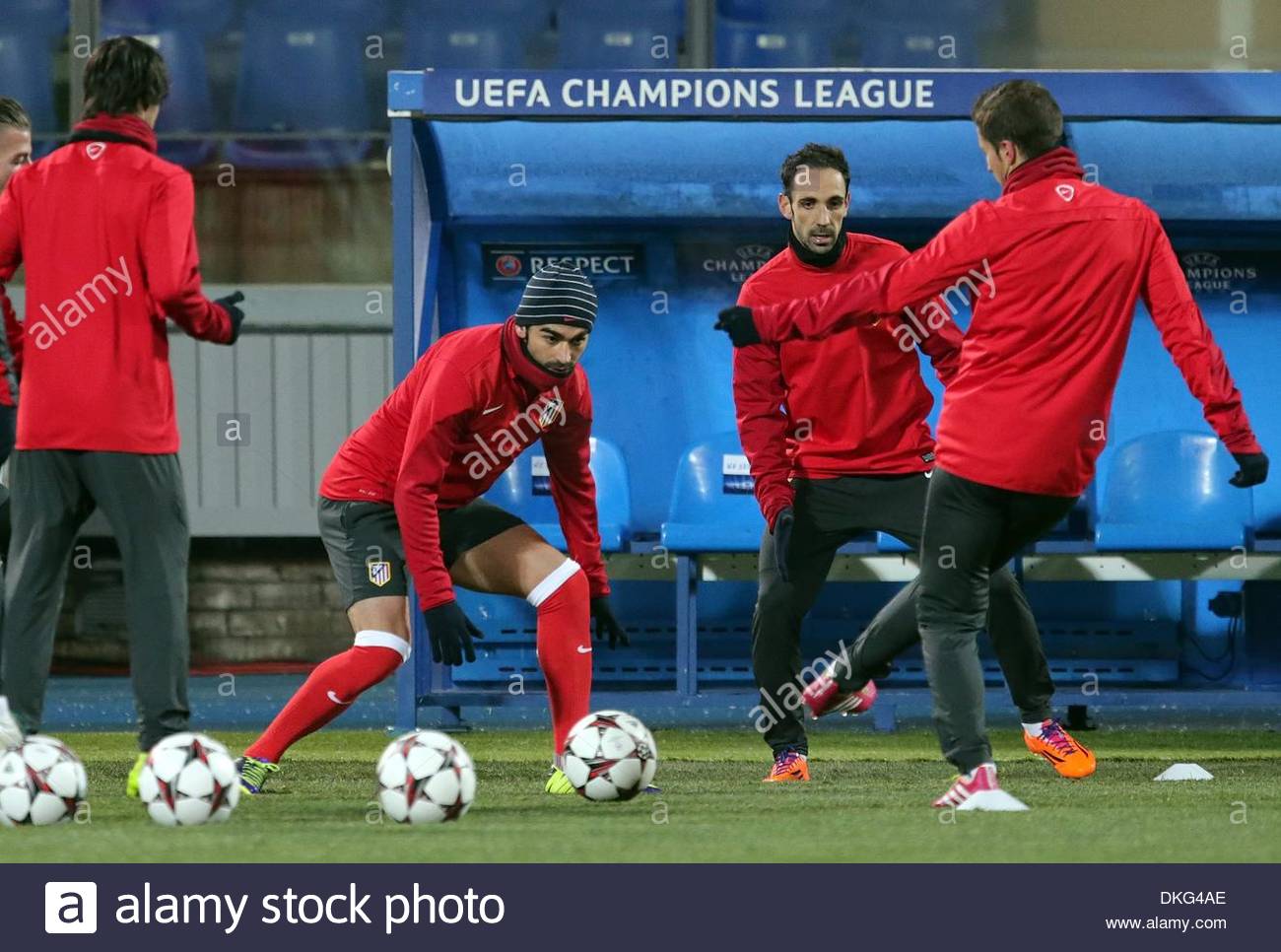 The Spanish club were pictured engaging in a number of drills supervised by manager Diego Simeone at the Cerro del Espino Sport complex.
Former Liverpool striker Fernando Torres, star play maker Koke, and French talented striker Antoine Griezmann were in action, training intensely for the potentially difficult tie abroad. Atletico Madrid are arguably the most difficult side to defeat in the whole of Europe at the moment. They sit atop their groups in the European and domestic division. The trip to Russia is a crucial one as a slip will give the advantage to their arch opponents – Bayern Munich.
Yannick Carrasco put up a superb performance as Atletico disgraced Granada 7-1 to stay atop the La Liga. The Belgium international got an hat trick and two assists in the game played on Saturday. Aside his form, as a key member of the squad, he is set to play a major role in Russia.

"I am very happy for [Carrasco]. It is a daily struggle, to get him to what you saw in this game. He is a very complete player, with great potential, he wants to improve and he listens, he scores goals, beats people with the ball," Simeone said after the Granada game, praising the Belgian winger for his efforts.
Los Rojibalncos are poised to get the victory in Russia even though it is expected not to come easy. Carlo Ancelotti has promised that his Bayern Munich side will bounce back after a few slips. Atletico will want to force a victory out of their visit so they can maintain dominance in Group D.