Former Manchester United striker Louis Saha says Alexis Sanchez will make impact at Old Trafford when he completes the move from the Emirates Stadium. The 29-year old Chilean rejected a new deal at Arsenal and was expected to move to Manchester City. However, City rejected the proposed deal on the grounds that it was too expensive and United swooped in.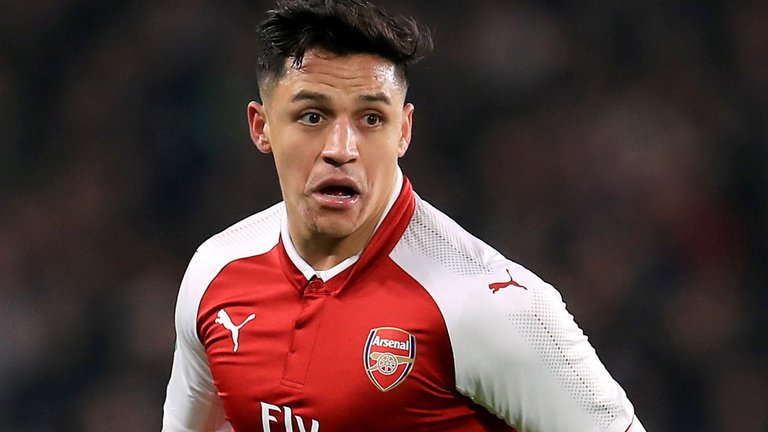 Jose Mourinho was on the lookout for an attacker, a midfielder and a defender. He decided to make good use of the opportunity that presented itself in a bid to get a versatile player. Sanchez is expected to undergo a medical ahead of the move. Some reports claim he could feature in the game against Burnley this weekend.
The retired French striker Saha is backing Sanchez to become a hit at United. He believed the player made a real impact at Arsenal and that he can replicate it at United.
"It was really easy for him to adapt at Arsenal and made a massive impact; I am sure he will do the same at Manchester United. He will be a good signing; he's a great player and there's no doubt about it. He's definitely unpredictable and very hard to defend against."
Sanchez is expected to boost United's goalscoring chances especially as the team has slowed down. Millions will tune in to the live football to watch Sanchez's first game. Romelu Lukaku has not been banging the goals as much, Zlatan Ibrahimovic is getting too old for the top flight, Marcus Rashford contributes to the team but is not scoring the necessary goals and Anthony Martial needs to reinvent himself.
Henrikh Mkhitaryan has not been spectacular under Mourinho and is expected to move to Arsenal as part of the straight swap deal. Saha says it would be disappointing for the Armenian to leave this early, and then adds that he has "done very well."