English Premier League side Chelsea and French Ligue 1 heavyweights Paris Saint-Germain have both continued their tug of war as they both continue their chase for Inter Milan defender Achraf Hakimi. The two clubs are the only two sides battling for the defender's signature and while it has been an interesting race so far, it still appears that there is no winner in the deal yet.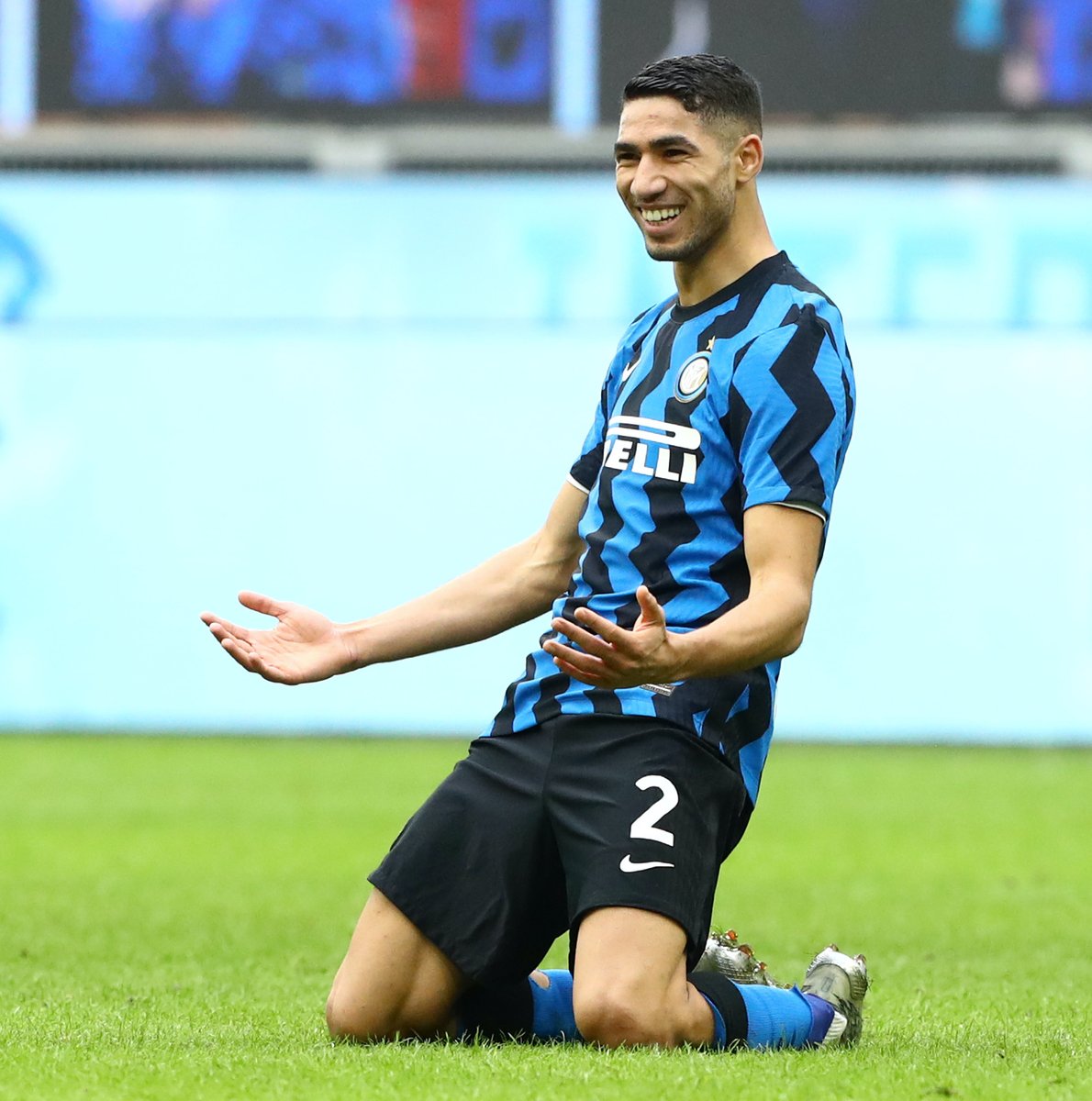 Hakimi is currently a hot cake and is regarded as one of the best players available for a summer transfer, which explains why both PSG and Chelsea have declared that they are not ready or willing to let their guards down anytime soon. After the remarkable season he had the last term it is no surprise that he will be a great addition to any team he joins this summer and with the window already open for business, it is only normal for interested parties to start submitting bids to Inter Milan to acquire the player's services – exactly what the two clubs have been doing.
Earlier in the week, PSG submitted an offer to Inter Milan; a fee reportedly in the region of €55 million. Chelsea then made their own offer of €60 million, putting them ahead of the French giants in the race to sign the Moroccan star. However, after Chelsea's bid, Paris Saint-Germain returned with another improved offer; this time, raising their bid to €70 million. But the Blues have also accelerated their chances of getting the deal over the line after tabling another offer of around €80 million.
While Inter Milan have not specifically responded to any of the deals they have on their table, Chelsea are reportedly the frontrunners in the race for Hakimi and if they continue their persistence, they could well wrap up the deal anytime soon.