Brazil international Gabriel Martinelli was in fine form as he helped Arsenal see off Spanish La Liga outfit Sevilla in their final pre-season game this summer. Martinelli provided two assists on the way to a 6-0 win over Sevilla at the Emirates Stadium. Arsenal and Sevilla met at the Emirates Cup, an annual pre-season tournament. Arsenal won the Emirates Cup thanks to the big win over the immediate past UEFA Europa League winners.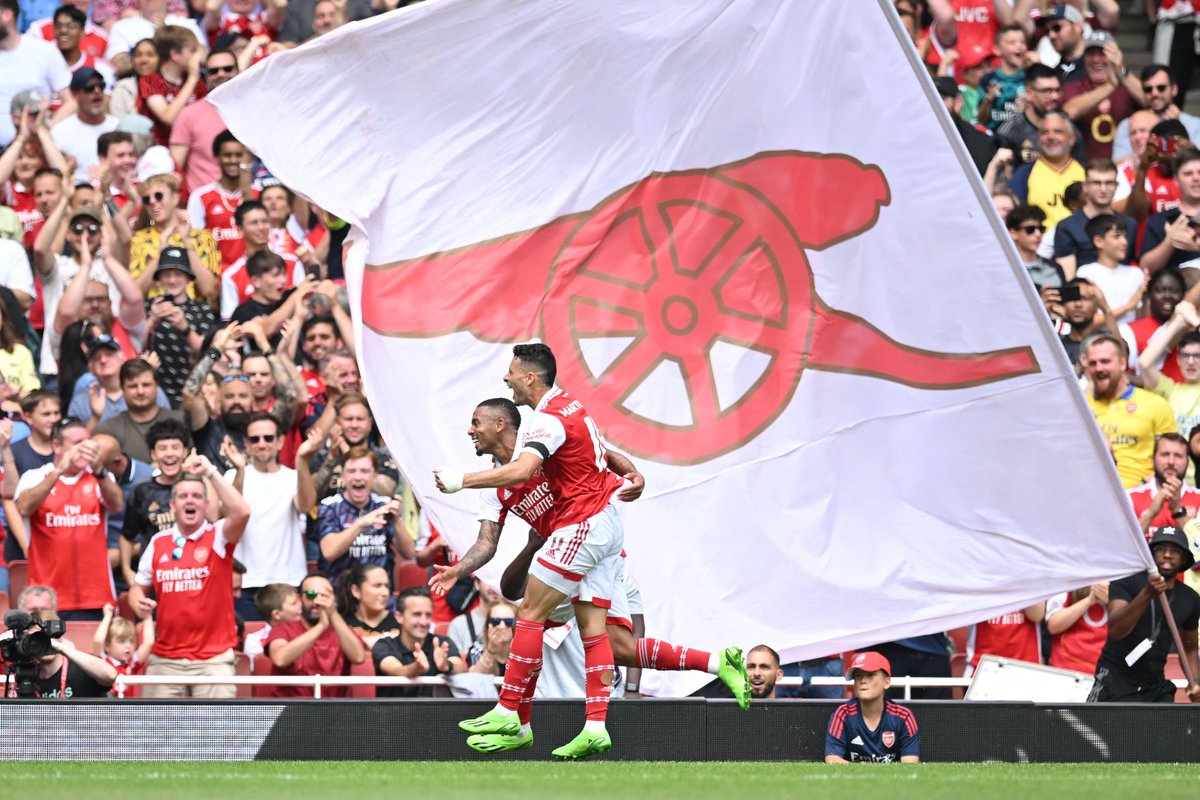 Martinelli has been a regular in the Arsenal starting XI during pre-season football this summer. The Brazil international is the first choice for Arsenal manager Mikel Arteta on the left side of the attack.
Arsenal have been in very good form in pre-season and they took it up to a new level with the 6-0 thrashing of Sevilla. New signing Gabriel Jesus was the star of the show after he scored three goals. The former Manchester City attacker was able to celebrate the occasion of his first appearance at the Emirates Stadium with three goals.
Arteta and his players were on the front foot at the start of the game and they were rewarded when Bukayo Saka was needlessly fouled by Sevilla defender Karim Rekikin the seventh minute. Saka thereafter stepped up to score the resulting penalty for the first goal of the game. Gabriel Jesus scored a brace to edge Arsenal 3-0 ahead before Saka followed in his footsteps with his second goal of the game for a 4-0 lead at the half-time break. New signing Jesus completed his hat-trick in the second half before substitute Eddie Nketiah sealed the emphatic victory with the sixth goal. The final goal of the game arrived with three minutes left on the clock.
Martinelli didn't score during the Sevilla game, but he was the provider of the first and third goals.