Arsenal manager Unai Emery has praised the personality and confidence of Pierre-Emerick Aubameyang after he took the penalty in the 2-0 triumph over Manchester United on Sunday. The Gabon international recently missed the penalty in the north London derby against Tottenham Hotspur which ended in a 1-1 draw but he managed to make amends by converting against the Red Devils.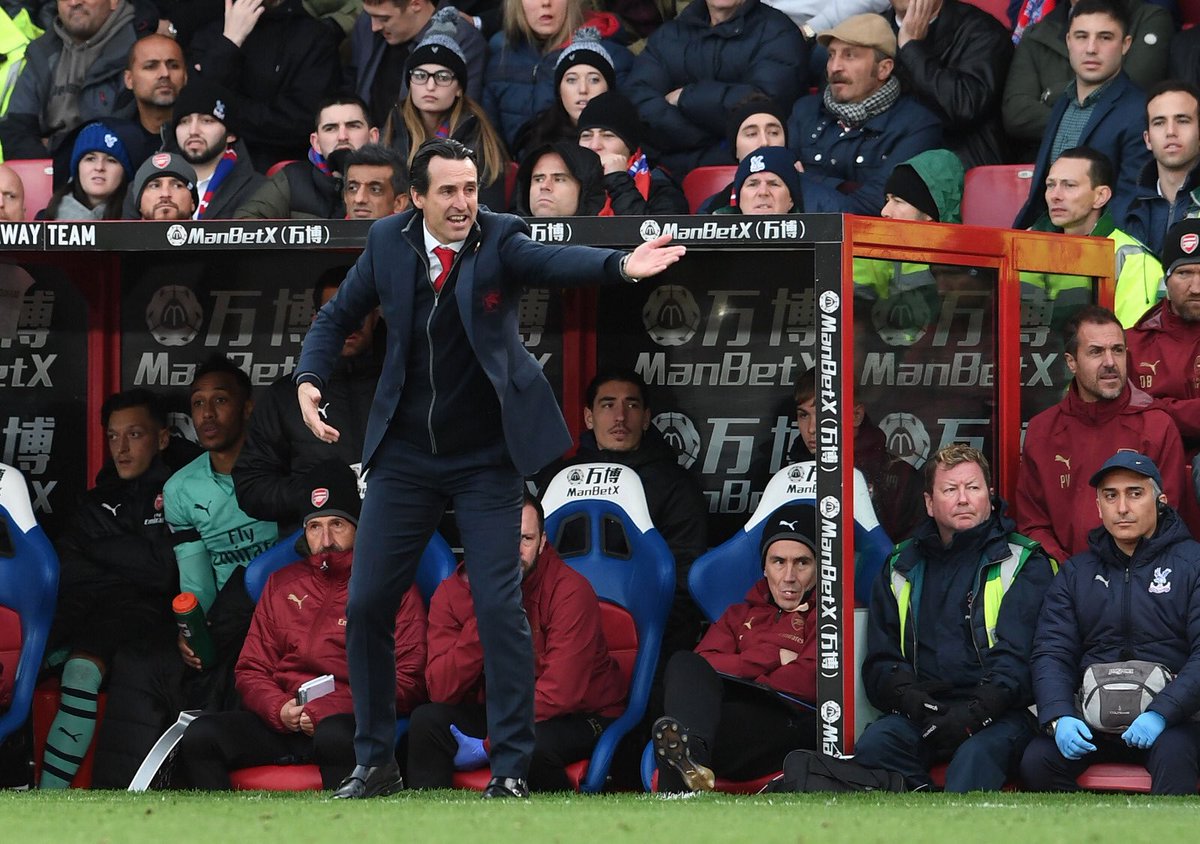 Speaking in a press conference, Emery spoke positively about the performance of Aubameyang and stated that he was the designated penalty-taker despite fumbling a similar chance at Spurs last weekend, he said: "Aubameyang has experience and he's a specialist with scoring. Lacazette can also shoot and today I had the same confidence with both.
"Auba has experience and he's taken a lot of penalties, sometimes scoring and sometimes missing. But the most important thing is that it's one action on the pitch. He has personality and confidence and I had the same confidence today like last week. For me it's not one mistake when he didn't score, it's one action. The goalkeeper can save it also."
Aubameyang has been under pressure since the beginning of February where he has struggled to regularly find the scoresheet. However, the penalty strike should give him confidence ahead of the forthcoming matches where the club have the chance to strengthen their grasp on their top four position for the campaign.
Arsenal's immediate focus would shift to the Europa League round of 16 second leg against Rennes where they face a must-win situation. The Capital outfit were thoroughly beaten 3-1 during the opening leg at Rennes where they were down to 10 men but they can make up for the same with a strong performance at the Emirates Stadium.
In simple equation, the Gunners can progress to the quarter final stage with two clear goals without conceding. Should Rennes score, they would require at least a three-goal advantage to win the tie during normal time.