Newly crowned Spanish La Liga champions Real Madrid will face Liverpool in the UEFA Champions League (UCL) final in Paris later this month after they saw off Manchester City in their semifinal tie with the help of extra time. Real Madrid came into the second leg with a one-goal deficit from the first leg and they were able to overcome the deficit to book their place in the final.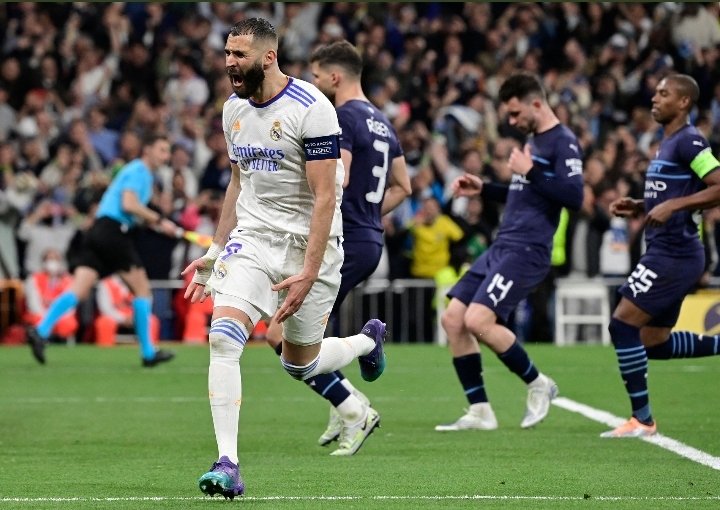 English champions Manchester City scored twice in the opening 15 minutes of the first leg, but they were not able to pull away from Real Madrid thanks in part to the brace from Frenchman Karim Benzema either side of the half-time interval. The two goals from Benzema ensured that Real Madrid left the Etihad Stadium with a 4-3 defeat. Brazilian attacker Vinicius Junior scored the other goal for Real Madrid, while the likes of Gabriel Jesus, Kevin De Bruyne, Phil Foden and Bernardo Silva were on target for the Premier League holders.
In the second leg, Algerian star RiyadMahrez scoreda stunning strike on 73 minutes after a goalless affair in the first leg. Manchester City were on their way tothe final in Paris with the goal from Mahrez before Brazil international Rodrygo Goes intervened with two goals in quick succession. He scored the equaliser for Real Madrid on the night on the stroke of fulltime after good work from Eduardo Camavinga and the aforementioned Benzema before he completed his brace in the first minute of added time. Real Madrid were able to force extra time with the brace from Rodrygo who came on for German midfielder Toni Kroos midway through the second half. His goals took the game into extra time.
Real Madrid finished the job in extra time thanks to the penalty from Benzema after five minutes. The Spanish champions were able to setup a final meeting with Liverpool via a 6-5 aggregate win over Manchester City.